Housewares
At EZ Furniture Rental we can complete your furniture package with a variety of houseware to complement you specific needs. Below are a few of the standard packages. Please contact us for additional options.
Kitchen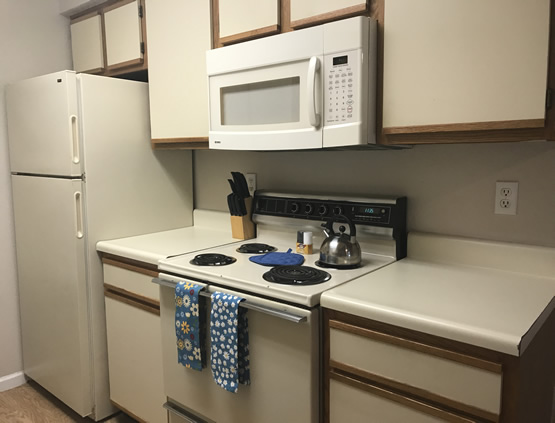 Everything but the Kitchen Sink!
This kitchen pack includes everything necessary to prepare and serve meals.  From art work to wine glasses, move in knowing that all your kitchen needs are met.

$55/mo. includes:
16 piece dinnerware
12 piece flatware with tray
8 piece glassware
Cutting board
Knife set
Toaster
Coffee maker
Cookware set
Baking dish
Mixing bowls
Colander
Cooking utensil set
Salt & pepper shakers
2 dish towel
2 wash cloths
2 pot holders
Large waste basket
Tea pot
Storage container set
Juice pitcher
Pizza pan
Cookie sheet
4 wine glasses
4 placemats
4 napkins
4 napkin rings
Kitchen rug
Kitchen art piece
Hand mixer

Add two additional place settings for $10/mo.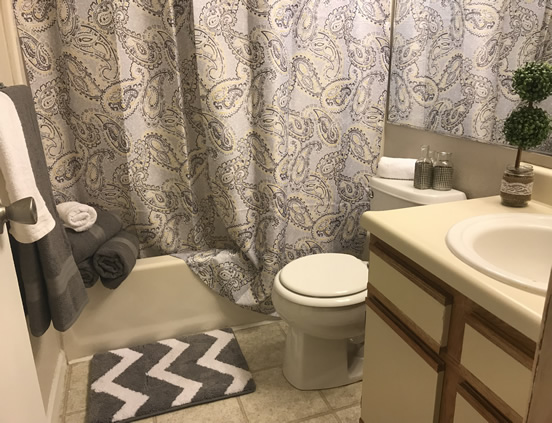 More than just the necessities.
The bathroom package does more than provide you with a functional bathroom.  It becomes a room of elegance with curtains, liners, candles or diffusers, wall art and even your first toothbrush.
$30/mo. Includes:
4 bath towels
4 hand towels
4 wash cloths
bath mat/rug
Shower curtain
Shower liner
Shower hooks
Wastebasket set
Laundry basket
Bathroom wall art
Upgrade to a six piece towel set for an additional $10/mo.
Bedding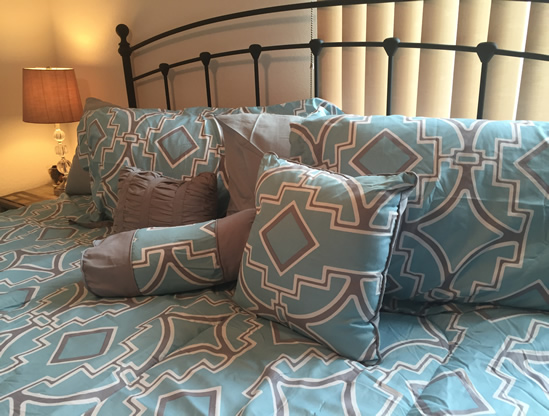 Sleep in comfort
After a long day of work it is good to settle down in a fluffy pillow and a soft comforter.
Bedding Package Includes:
Comforter/bedspread and shams
Sheets and pillowcases
Bed skirt

Blanket
Pillows
Alarm clock
Extra Sheet set
Twin bedding package $30/mo.
Queen bedding package $35/mo.
King bedding package $40/mo.

Get stuff done
Here are the basic necessities to keep your home is tip top shape. If you don't see what you are looking for make sure to contact us for additional options.
$30/mo. includes:
Iron

Ironing Board

Vacuum Cleaner

Plastic Hangers

Mop

Bucket

Broom and Dustpan